Available widgets
We have a handful of available widgets you can freely embed on your own website using an iframe. These widgets are available in English(en), Norwegian Bokmål(nb), Norwegian Nynorsk(nn) and Northern Sami(sme). To be able to use the widgets you need to get the location id from the location you want to show.
You can find the location id by following these steps:
Navigate to Yr.no
Search for the location you want
Copy the location id from the url (see picture below)

Once you have the location id you can use any of the widgets below.
Meteogram widget
Change the location id in any of these available urls and use it when embedding content on your website:
Table widget
Change the location id in any of these available urls and use it when embedding content on your website: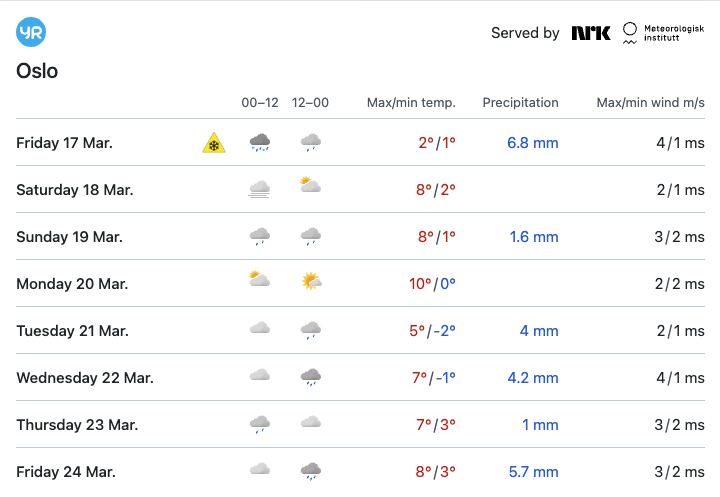 Card widget
Change the location id in any of these available urls and use it when embedding content on your website: